Page 4 of 8

MANUFACTURING ( PLASTIC & CARTON )

---
IN ORDER TO INTEGRATE THE WORK, AND GRADUALLY STAGES OF STRATEGIC PLANNING, THE COMPANY HAS THE TOOLS OF ITS WORK IN DELIBERATE STEPS, BEGINNING TO MANUFACTURE WOODEN BOXES, AND THEN CARDBOARD BOXES, AND AT THE BEGINNING OF 2014 ESTABLISHED A SECTION FOR THE MANUFACTURE OF PLASTIC BOXES THROUGH A PRODUCTION LINE FOR 10 MACHINES OF VARIOUS SIZE. IN ADDITION TO VARIOUS MOLDS SUITABLE FOR ALL THE NEEDS OF THE SECTOR. DARB FOR TRADING AND REFRIGERATION CAN PROVIDE YOU WITH ALL KINDS OF ITEMS SUITABLE FOR YOUR WORK OF CARDBOARD BOXES AND PLASTIC IN THE QUALITIES OF DISTINCT FROM OTHERS.
PLASTIC
THE PRODUCTION OF PLASTIC BOXES IS TO SERVE THE EXPORT ACTIVITY THROUGH THE PRODUCTION OF BOXES FOR PACKAGING, AND LATER CONTRIBUTE TO COVER THE NEED OF THE MARKET OF PLASTIC BOXES IN EXCESS OF THE NEEDS OF EXPORT. THIS ACTIVITY IS REMARKABLE IN ACHIEVING A SIGNIFICANT MARKET SHARE DUE TO THE EFFICIENCY OF OUR MANUFACTURED SPECIFICATION, THE QUALITY OF RAW MATERIALS SELECTED, AND OUR ABILITY TO MAINTAIN QUALITY AND DURABILITY TO SERVE THE VARIOUS AGRICULTURAL SECTORS.
WE HAVE INJECTION MACHINES IN THE PLASTIC FACTORY TO PRODUCE VARIOUS KINDS OF PLASTIC BOXES THAT ARE NEEDED FOR THE FARMER IN ADDITION TO OTHER INDUSTRIES, AND THIS IS ONLY A SAMPLE OF MOLDS ROLLING IN THE MARKET.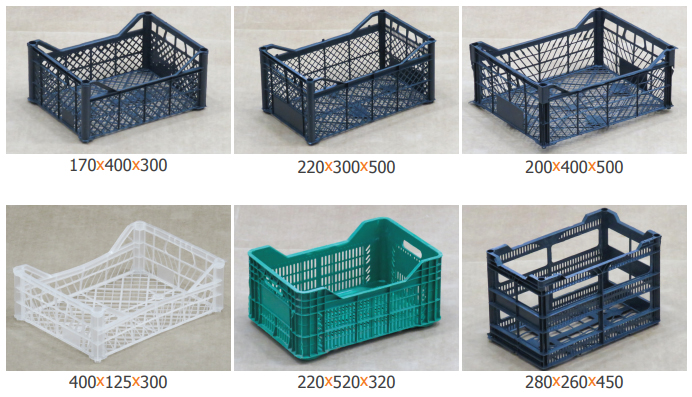 CARTON
THE COMPANY PRODUCES DIFFERENT TYPES OF CARDBOARD BOXES FOR USE PACKAGING OPERATIONS FOR EXPORT PREPARATION, ALSO DISCHARGES PART OF THIS PRODUCTION IN THE LOCAL MARKET TO SERVE THE OTHER EXPORT COMPANIES.
WE HAVE REGISTERED TRADEMARKS WITH THE NAME (ZAIN & FRESH) AND PROTECTED BY LOCAL LAW.